Affiliates and Associations
---
AdvancED/SACS
(SACS CASI) Southern Association of Colleges and Schools Council on Accreditation and School Improvements
(NCA CASI) Notrh Central Association Commission on Accreditation and School Improvement
(NWAC) Northwest Accreditation Commission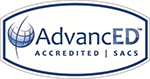 The FCCPSA proudly maintains an agency partnership with AdvancED and serves as the Lead Agency in this partnership.
This partnership allows schools to obtain both FCCPSA and AdvancED/SACS accreditation through one seamless process, with the FCCPSA serving as the managing partner in this process. The K-12 accreditation process is focused on quality and continuous improvement by member institutions. Quality is about the dynamic combination of inputs, processes, and results working in harmony to achieve the school's vision for student learning. Additional information, regarding FCCPSA/AdvancED/SACS accreditation, can be found in the K-12 Division section of this web site, or by contacting the administrative office.
Florida Department of Children and Families
State office that oversees: Child Care, After School Care, Gold Seal Accreditation and Camps

The FCCPSA is recognized by the State of Florida Department of Children and Families as a certification agent for child care facilities, including after school programs and a Gold Seal Accrediting agency. If you are considering opening a Child Care Center, After School Program or earning Gold Seal accreditation, additional information is on the Child Care Division section of this web site, or you can contact the administrative office.
FHSAA
Florida High School Athletic Association

A senior high school must be accredited by one of the approved accrediting agencies to become a member of FHSAA. Any school applying for first-time membership must have at least started the process of accreditation upon submitting an application and must have full accreditation achieved by the end of the school's provisional period of membership before they can be elected into full membership.
FAANS
Florida Association of Academic Nonpublic Schools
*The FCCPSA is currently a Non-Accrediting member of FAANS.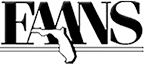 A major function of FAANS is monitoring local, state, and national legislation impacting nonpublic schools. In state issues, FAANS provides members of the Florida Legislature with information about nonpublic education in Florida as well as nonpublic school viewpoints on current and pending legislation that might affect the private sector.